S1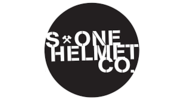 S1 is a global helmet brand rooted in California's rich Skateboarding, Longboarding, BMX, and Roller Derby Culture. S1?s unrelenting approach to the elevation of safety, style, and quality in its product has earned the brand a renowned position in the helmet market. Today, S1 designs and markets an extensive line of protective helmets through Skate, Longboard, BMX, and Roller Derby specialty retailers in America, Canada, South America, Europe, Japan, Australia, and New Zealand. S1 Helmet Co. is independently owned and operated.
Unfortunately we don't have details for the S1 website, but if you
Contact Us
here at the shop, we'll gladly give you details of any products you're trying to find.