FREE SHIPPING options available for orders over £25.
Bridgend Cycle Centre's response to COVID-19
Friday 20 March 2020 Filed in: General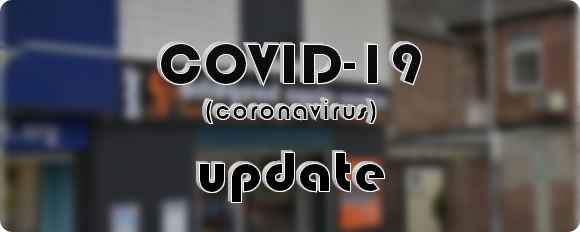 The shop is open with new opening hours to the public again. Please check our contact us page for our new opening hours. Our online shop and delivery service will remain operational as normal.
We have implemented some new temporary procedures to keep our staff and customers safe.
Only 1 household 'bubble' is permitted to enter the shop at a time.
After you enter the shop, please remain in our waiting serving area and a member of staff will assist you.
If you are bringing bikes or parts into the shop for repair, please can you make sure they are cleaned to the best of your ability.
We are currently allowing only a maximum of 10 bikes left in the shop for servicing at any one time.
Due to limited storage, customers will be notified when their bikes are ready for collection. At this point, we will agree a date for collection with you. If your bike is not collected on the agreed day, you will incur a storage fee of £2 per day.
As a small family run business, we would like to thank you for continuing to support us and we will do everything we can to make sure we all get through this tough time.